Announcements


Eid-e-Mubahilah


There will be a special program at SABA on Sunday, October 19th at 7PM for the celebration of Eid-e-Mubahilah.


SABA Forums


SABA is pleased to introduce an online forum for community members to help connect with each other with respect to careers and social services.
Click here to sign up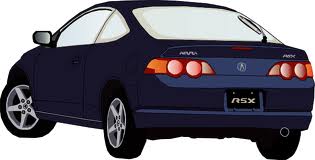 Minivan Donation


SABA Academy is looking for mini-van donations for local library/park/field trips. The minivan must be in good, working condition. Tax deductible receipts are available. Please email school@saba-igc.org


SCRIP Program


SCRIP-Give Back To SABA While You Shop!
Give Back To SABA While You Shop! at
NO
Additional Cost to you!
SABA can earn money while you're making your regular household purchases. All you have to do is use scrip gift cards instead of cash or credit.
Sign-up at
www.shopwithscrip.com
Enter SABA Code 3BE61DE93791L
Plan your monthly shopping & order your gift cards / ecards.
Pay to SABA or online (prestopay)
Reload as needed!
* For questions & concerns you can email us at scrip@sabaacademy.org

SABA Youtube Channels


Please subscribe to SABA youtube channels to watch archieved past Muharram and Ramadhan programs.
Subscribe to SABA's English channel by
Clicking here
Subscribe to SABA's Urdu channel by
Clicking here
Subscribe to SABA's Farsi channel by
Clicking here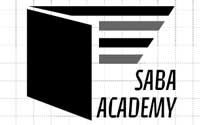 SABA Matrimonial Services


SABA offers confidential matrimonial services. If you are interested, please fill out the form at SABA Matrimonial webpage.

Thursday October 16 / Dhul Hijjah 21

7:00 PM
Maghrib and Isha Prayers
Ladies Program (After Maghrib and Isha Prayers): Ziyarat e Ashura, and Aamal of Ammay yujibul
7:20 PM
English Speech by Moulana Nabi Raza Abidi
8:10 PM
Dua-e-Kumayl
8:50 PM
Dinner
Friday October 17 / Dhul Hijjah 22

12:30 PM
Khutbah by Moulana Nabi Raza Abidi
1:15 PM
Jumuah and Asr Prayers
1:40 PM
Lunch


Youth Program
7:00 PM
Maghrib and Isha Prayers
7:20 PM
Youth Program and Discussion
8:30 PM
Dinner
Sunday October 19 / Dhul Hijjah 24

Sunday School
10:45 AM
Assembly
11:00 AM
Classes Begin
1:30 PM
Dhuhr and Asr Prayers
2:00 PM
Lunch


Eid-e-Mubahilah
7:00 PM
Maghrib and Isha Prayers
7:25 PM
Poetry in English, Farsi, Urdu and Arabic
8:00 PM
English Speech by Moulana Nabi Raza Abidi
9:00 PM
Dinner